Who we are
Martin Sande
Martin is a senior facilitator who has been working for 25 years as a consultant,  exploring and prototyping how to meet complex challenges with a focus on dialogue, co-creation and trust. He is an accomplished speaker and trainer of facilitation and dialogue design.
Bernard le Roux
Bernard is a mediator and facilitator with more than 25 years of experience of working with conflict resolution and dialogue. He teaches mediation, facilitation and dialogue design in a variety of different contexts.
Those we collaborate with
Dialogues is a research and development partner to SALAR and more particularly the Section for Democracy and Governance. It has been centrally involved in the Network for Public Dialogue and Complex Social Problems and the training and advanced training of officials and politicians in facilitation and dialogue design.  
Sweco Society and dialogues have a formal collaboration agreement involving the development of dialogue and mediation connected to infrastructure projects. This work includes strategic interventions, training and capacity building in respect of dialogue and conflict resolution.
Center for Environmental Dialogue
The Center for Environmental Dialogue is a network that focuses on the use of dialogue and mediation to deal with tensions that arise when human development meets nature. The network is made up of environmental communicators, facilitators and mediators.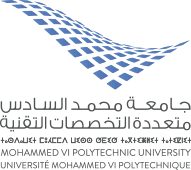 The School for Collective Intelligence is a French – Moroccan partnership based at the Mohamed VI Polytechnic University in Ben Guerir Morocco. Dialogues collaborates with a number of local and international partners in this groundbreaking project.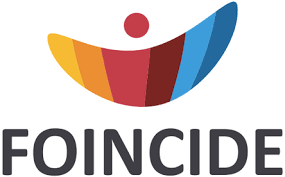 The FOINCIDE project is a Swedish development cooperation project in Colombia led by SKL International – affiliated to the Swedish Association of Local Authorities and Regions (SALAR). Dialogues contributes with mediation training on local authority level and with the development of policy on a national level.




Examples of the interventions we are or have been involved with and supported include: 
A dialogue process on reducing violence in Biskopsgården (Gothenburg) 
Dealing with protests against the reduction of health services at Sollefteå Hospital in the region of Västernorrland. 
Assisting the Property and Traffic Office in the City of Malmö with the development of a dialogue strategy. 
Supporting the Urban Cable Way Project in the City of Gothenburg, with public dialogue.
Assisting the suburb of Enskede-Årsta-Vantör (City of Stockholm) in their dialogue around safety. 
Assisting Falköping local authority with a dialogue around schools, segregation and the rural-urban divide. 
Workplace conflict at BASF (Sweden)
 Examples of the trainings and courses we have held: 
Introductory and advanced courses in Facilitation and Dialogue Design for SALAR
Mediation and facilitation course for officials and members of civil society, Florida, Colombia
Facilitation and mediation – masterclass at the School for Collective Intelligence, UM6P, Morocco
Facilitation and Dialogue Design for city planners, City of Malmö
Dialogue and Conflict Management, Challenge Lab, Chalmers Technical University, Gothenburg.